PRODUCT DESCRIPTION:
Challenger Nutrition 100% Whey Protein is composed of a powerful protein matrix with whey protein concentrate, and whey protein hydrolysate. These complex proteins are balanced by muscle-building amino acids and BCAAs for maximum strength and performance.
Here's what Challenger whey protein shakes can do for you:
1) Build lean muscle
2) Promote strength
3) Improve cardiovascular function
4) Boost immune system
5) Boost energy and stamina
6) Synthesize natural amino acids in the body
7) Have a significant impact on your overall gains
Whey protein is known as a "fast protein" when consumed because it enters the bloodstream very quickly to deliver the results you crave. Whey is a dairy-based source of amino acids, which are the building blocks of protein and an essential element in any athlete's diet.
Our whey protein powder is quickly digested and absorbed in the body so that your muscles can utilize it right away. By supporting structural muscle protein synthesis, our whey protein provides the nutritional foundation for anyone who's serious about getting in shape and growing stronger every day. It also drastically improves muscle recovery after your workouts are complete.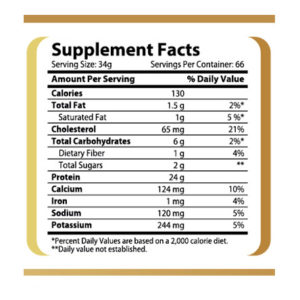 .
With Challenger, you can enjoy the sweet and satisfying flavors of whey protein powder vanilla, whey protein chocolate, and whey protein strawberry.
And protein shakes are just the beginning. Our whey protein powder will mix well into many of your favorite recipes, such as pancakes, energy bars, muffins, and crepes. It's also delicious when simply mixed into oatmeal, yogurt, pudding, and even coffee. The best part is that it can be used any time of the day – first thing in the morning, pre-workout, post-workout, between meals, or as a healthy snack before bed.